There are so many kinds of cameras with a variety of functions available to choose on the current market. Therefore, picking the most appropriate one that fits the users' needs can be sometimes very hard. Especially, when some are designed to serve better indoor photography, and the others work great for landscape shots. It depends on such metrics as total megapixels, in-camera features, dynamic range, and lends of the camera.
In this post, we will recommend you some options based mainly on our own real experience in which we tested with many different kinds of cameras with various functional features. We compared the pictures to choose the best and come to the final conclusion in which we put together a detailed guide showing the top cameras for landscape photography.
The priority features of a camera that we often pay the most attention when deciding to buy a camera are megapixels (as many as possible), dynamic range (as wide as possible), great battery life, focus stacking, ability to work in bad weather conditions. Whereas, the ones that don't matter much for landscape photography include ISO performance, frame rates, buffers, and autofocus systems.
In particular, if you want your camera to be able to make the most of sensor movements and track stars, creating high-resolution images, the feature like in-body image stabilization (IBIS) should be taken into consideration. Meanwhile, taking pictures of the night sky should be different when you have to pick a camera with the ability to capture more dynamic range when using a high ISO and the ability to concentrate quickly in low-light conditions.
Also, bear in mind that a good camera for landscape photography always goes with high-performance lenses, and it is important to select a solid one. However, landscape photographers need to identify exactly what are their particular demands and their budget in order to buy the right lenses.
While DSLR cameras are the first choice of many photographers because of its proven track record for landscape photography requirements, others prefer mirrorless systems. We will not say which one is better because each one has its own advantages and disadvantages. And it depends on your needs that decide the one that works better.
The final factor here is sensor size that will decide the size of the overall system, its weight, and how much budget is needed. It is normally said that medium format digital cameras create the images with the best quality, but they are often heavy, large, and cost a fortune to get one. Due to those reasons, most professional landscape photographers often choose to use full-frame DSLR and mirrorless cameras that fit better their needs. Meanwhile, for many hobbyists, these options are still heavy and costly, so APS-C and smaller sensor systems are more preferable for them.
In this post, we will go from the best cameras in 2019 for landscape photography to some of the budget options.
The top mirrorless cameras manufacturers should be mentioned first include Fujifilm, Nikon, Sony, Canon, Panasonic, Olympus, or Leica. With their high-resolution image sensors, wide dynamic range and super built-in features, most of them will create exceptional image quality and become the best choice for landscape photography. 
Next, we will be offering the six cameras manufactured from those big names. Our order of reference will sort the list, but they are overall great.
Fujifilm GFX 50S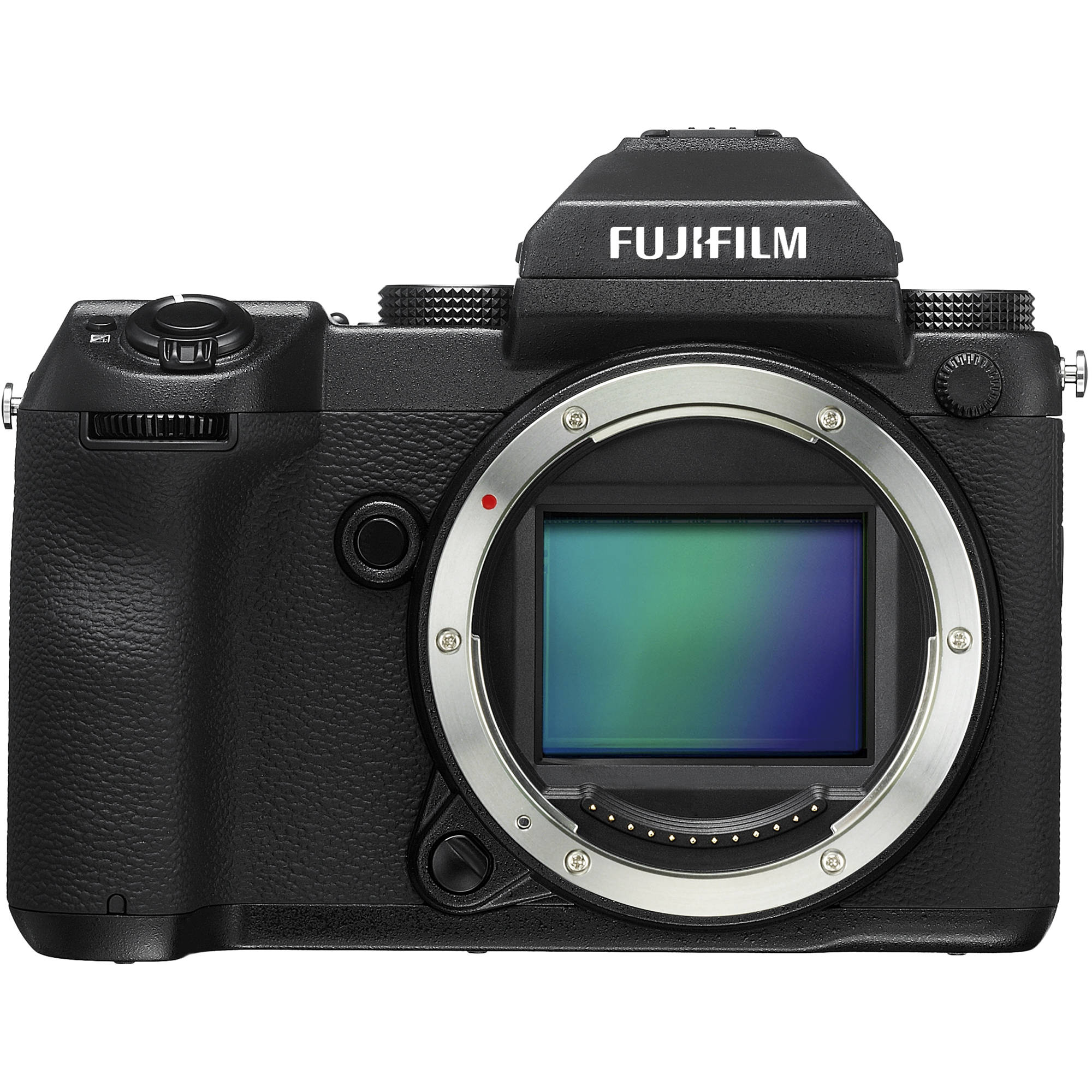 In our top camera for landscape photography, this is the only medium format camera that can fit different reasons. The first outstanding feature is its high resolution 50 MP sensor. This will help create photos with a very wide dynamic range. Next, there is a wide range of good lenses, different kinds of useful accessories and bellows manufactured by Fujifilm itself or third party ones for you to choose if you pick this camera. Thanks to that, you will be more likely to pick the one that suits specific landscape photography. Last but not least, you will be offered many in-camera tools for the GFX 50S such as focus stacking, focus peaking, bracketing, and on-screen histograms that will help you in yielding optimal exposure.
Sony A7R III
Sony A7R III is the second name called in the list because it contains the following features, including the superb 42 MP BSI CMOS sensor to yield excellent dynamic range, a rich lens selection, and great battery life. Because of those, Sony A7R III is able to avoid the weak points of two of its previous brothers. Like Fujifilm GFX 50S, this kind of camera offer users various options for lens ranging from ultra-wide-angle to super telephotos for landscape photographers
Nikon D850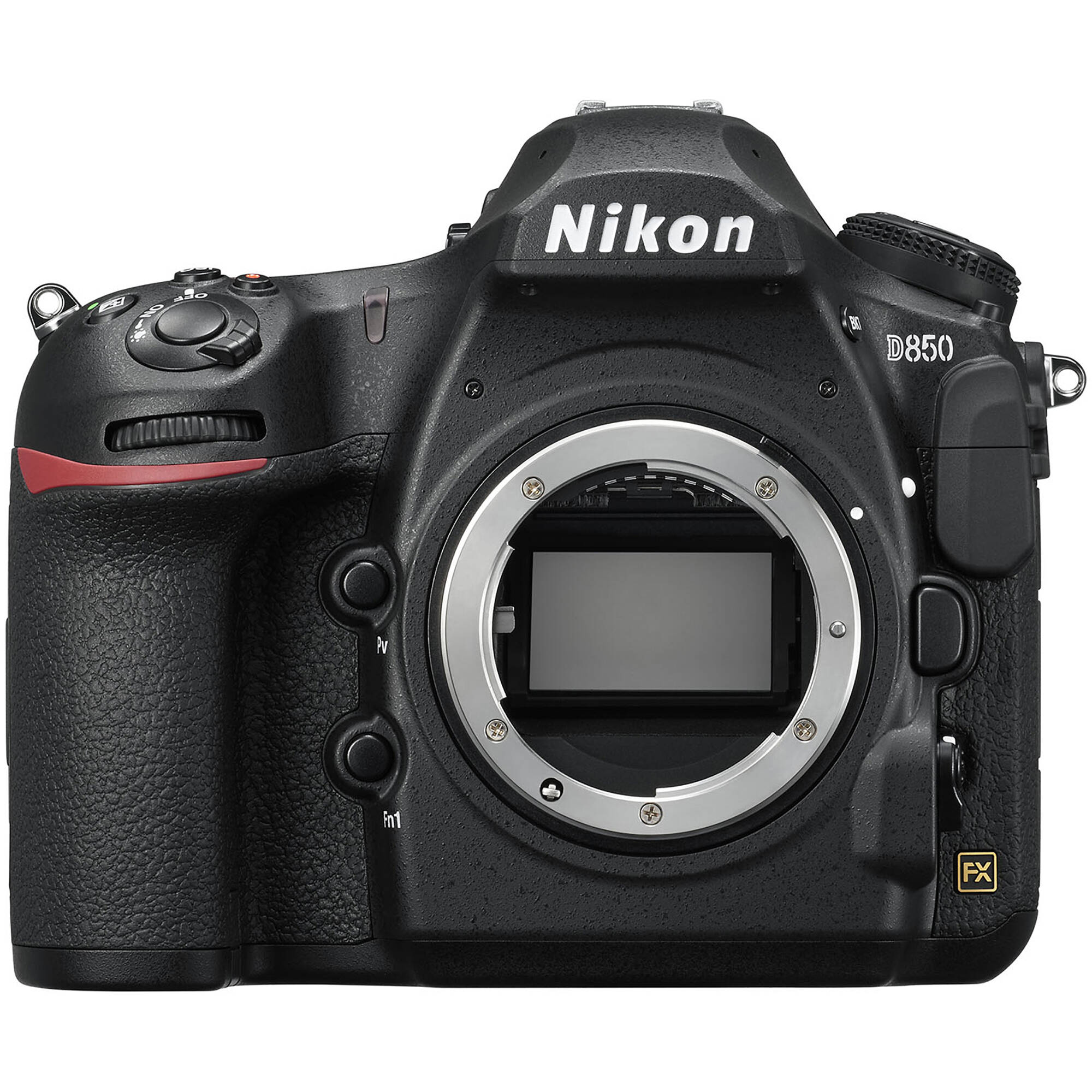 We have carefully tested with this kind of camera, and come to the agreement that with all the excellent features, Nikon D850 deserves to be one of the first choices of landscape photographers. They include its phenomenal 45 MP sensor, easy-to-use menu system, rich lens selection, class-leading dynamic range performance, as well as long battery life. On the full-frame camera market, we will highly recommend this camera for landscape photography.
Nikon Z7
The Z7's performance is considered really strong, so it is so competitive on the market of the high-resolution mirrorless camera. Its in-camera features including the Nikon D580 sensor, its ISO or dynamic range capabilities, coming with very effective IBIS make it a perfect choice for landscape photography. Moreover, personally, we prefer this camera because it is suitable for both local and international travel.
Pentax K-1 / K-1 II
It is a well-round DSLR in our list because of its 36 MP CMOS sensor coming with 5-axis IBIS and pixel-shift technology. This allows photographers to be able to shoot high-resolution images, yield highly detailed, noise-free images up to 42 MP. Moreover, this camera has the capacity of capturing moving elements thanks to its Astro Tracer and a wide set of in-camera features for landscape photography. Keep in mind that the updated K-1 II given in early 2018 owns more useful features such as hand-held pixel shift mode and superior AF tracking algorithm.
Canon EOS 5DS R
This is one of the major products of the big camera names, so it becomes the top choice for Canon lovers. This camera will not let you regret buying it because of its 50.6 MP CMOS sensor and low-pass filter for detailed images with enough resolution that works well in case of billboard-sized images. In addition, Canon EOS 5DS R has excellent ergonomics, but easy to use with its menu system. Its magnesium alloy construction and weather sealing are also relatively tough, coming with great battery life. This makes Canon EOS 5DS R is another good option for landscape photography.
Finally, if the price of these cameras is a big matter for you, consider our service. Here we are also working in the real estate photo editing area that will solve all the pictures with bad quality. To get more information, don't hesitate to visit our website here.